Consider this:
A CEO of a multinational company after reviewing his quarterly results comes to the following conclusion:
Growth is stagnant
Fixed cost is on the rise, contributed by rising expenses on Finance and Accounting Department.
He mulls over this, and decide to outsource his accounts to third-party because he will be saving 20% on his current costs.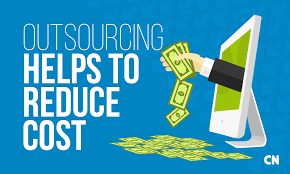 Typically cost reduction is a factor in outsourcing the accounts, but as the old saying goes if something appears to be good to be true, probably it is not. Same goes with outsourcing. The wrong choice of accounting service provider will entail more cost.
You can check following before selecting accounting outsourcing provider:
Service Continuity: Outsourcing brings the benefits of flexibility, no worries on transition, recruitment cost as the service provider is responsible for delivery. However, here is the reality: – most of the small to medium providers do not have the backup team if there is any movement in the team responsible for delivery. Before choosing the service provider make sure that they have additional resources to allocate work in case of absence of the primary resources
Data Security and Confidentiality: These days' data safety security and confidentiality is of paramount importance to the companies. When you outsource your accounting services, you are essentially giving control of your confidential financial data to a 3rd party. Many service providers do not have the infrastructure to support the data security and confidentiality. The Outsourcing partner should have robust back-end infrastructure to store your data. You should also sign ironclad Non Disclosure agreements with the service provider to protect your data confidentiality
Beyond Bookkeeping and Accounting: Most of the provider's only focus on the transactional recording rather than looking beyond the numbers. A right outsourcing provider goes beyond a transactional system

At the end of the day accounting numbers have to provide business intelligence. Your Accounting Service Provider should give you timely reports which will enable you to make informed decisions
The service provider should also give you insights that will help you benefit from various laws and regulations and save taxes.
An accounting service provider should help a business be up to date with the ever-changing statutory requirements and ensure that all returns are filed on time to avoid fines and penalties
Just choosing the accounting service provider with the lowest quotation may prove to be highly expensive in the long run. Choose a service provider which acts as a partner for the growth and gives a comprehensive, sustainable service.